Vinyl-Single (remastered 2019)
CD "Anthology"
Erschienen im Jahr 2002 beim Schallfeld-Musikverlag
Die CD beinhaltet Live-Mitschnitte von vier Songs ihrer ersten und einzigen LP aus dem Jahre 1979, Adaptionen bekannter Titel anderer Künstler, sowie zwei neue Eigentitel, die einen gelungenen Querschnitt dieser Band zeigen, aus einer Zeit, in der Musik noch ausschließlich mit der Hand gemacht wurde.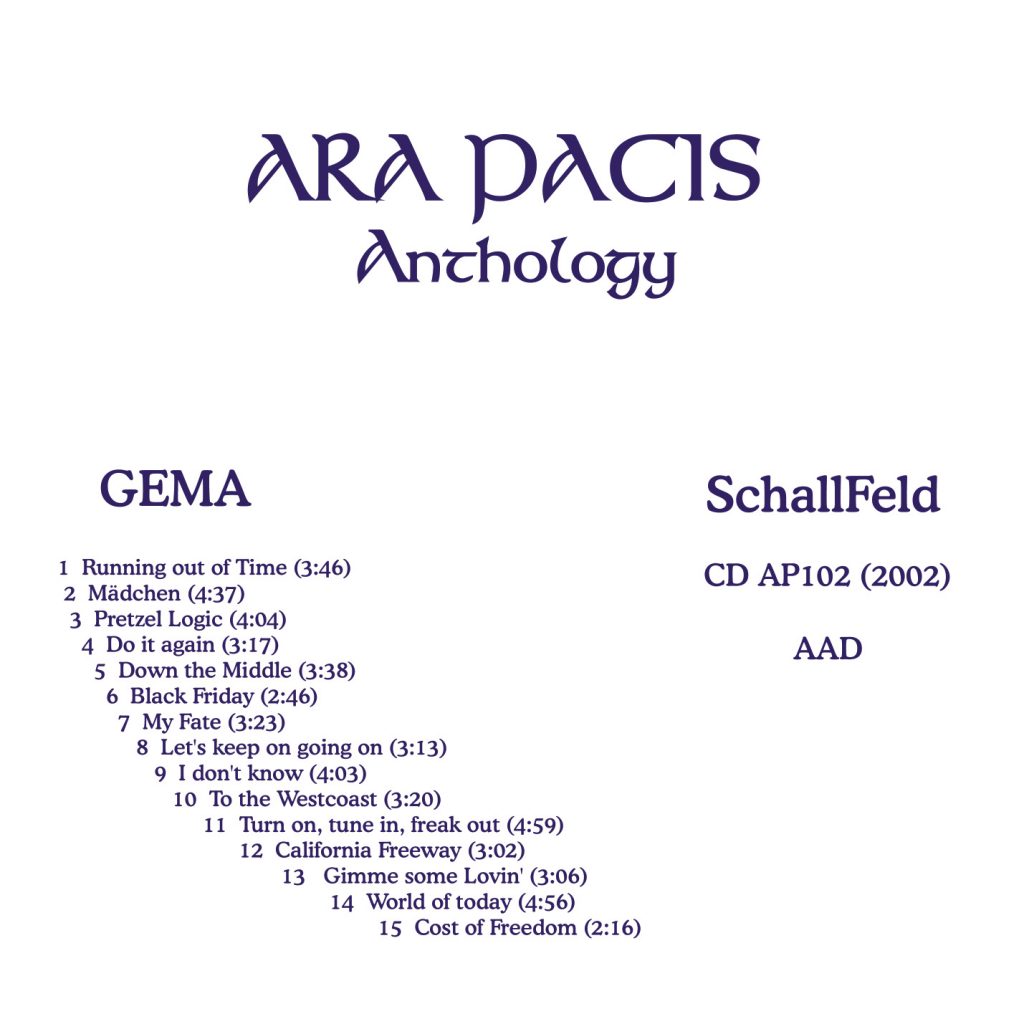 LP "To The Westcoast"
Erschien im Jahr 1979 im "Rüssl Musikverlag" mit acht Eigenkompositionen: Let's keep on going on, California Freeway, Milkshake, Isn't it natural, Tango Kaputt, My Fate, To the Westcoast, Samba Part Two.
Die LP ist nicht mehr erhältlich!